Regulation and Standards
Spaceport Associates has made contributions towards creating workable regulatory procedures in a number of specific ways: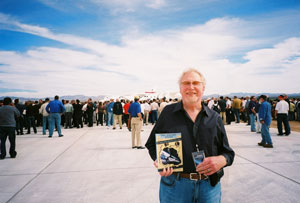 Through formerly active membership of the Systems Working Group (SWG), the Operations Working Group (OWG) and the International Space Policy Working Group (ISPWG), of the Federal Aviation Administration's Commercial Space Transportation Advisory Committee (FAA-AST COMSTAC Committee), and via use of the Notice of Proposed Rulemaking (NPR) process, Spaceport Associates drafted regulatory text to simplify the operation of the new commercial spaceports, and the space tourism industry, while ensuring the safety of the uninvolved general public. Furthermore, Spaceport Associates provided language which was incorporated to improve the Experimental Permit Regulations, and addressed the needs of the Future Air Traffic control system to handle the requirements of the space tourism sector, via submitting changes to the CONOPS of the Next Generation Air Transportation System NEXTGEN. Webber also contributed regulatory text which was incorporated to define the training requirements for crews and passengers for space tourism operations.
Derek Webber has joined the Leadership Board of the organization "For All Moonkind", which is focused on bringing about internationally accepted regulatory protections for lunar heritage sites, and subsequently for other related human heritage space artifacts, through a UN Space Heritage Convention. In that context, he has contributed regulatory language to The Hague International Space Resources Working Group, who are developing guideline "Building Blocks" for an eventual international convention to regulate space mining. The non-profit "For All Moonkind" has now been granted Observer Status at the Vienna-based UN Committee on the Peaceful Uses of Outer Space (UNCOPUOS).
As the former Managing Director of the satellite services company Tachyon Europe, Webber obtained service licenses, via negotiations with regulatory officials in over twenty countries in Europe.
Webber is a joint author of the book Space Law: Legal Contours, edited by P.S.V. Kumar, Amicus Books, 2009. He is a visiting Faculty Member and space tourism expert at the London Institute of Space Policy and Law.